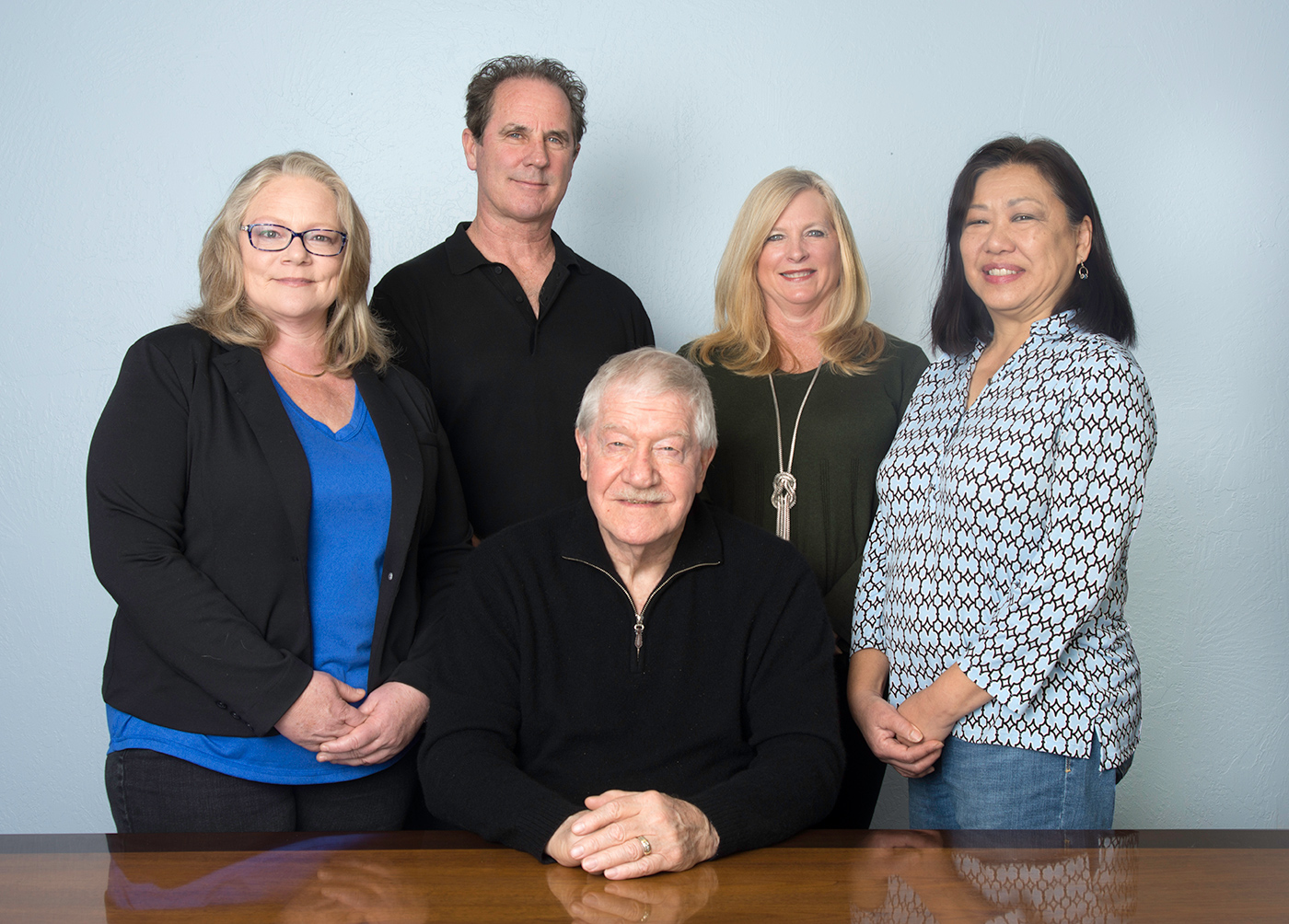 Donald R. Boys – President
Donald R. Boys is the President of Central Coast Patent Agency, LLC. which he founded in 1992 to create cost-effective, valuable patent portfolios for funded start-ups and independent inventors. He is registered to practice Intellectual Property law before the United States Patent and Trademark Office Reg. No. 35,074, and has guided over 1,000 patents to issue for clients in the United States and many foreign countries, as well. Don supervises the preparation of all patent applications, as well as claim drafting. He also supervises all formal responses to actions from the USPTO and examination authorities in foreign cases. Formal responses to date total more than 3,600. Utilizing his extensive experience, Don brings both critical and creative thinking into the process of writing a specification, providing more value and protection specific to each client. Prior to establishing CCPA, he was an understudy to Patent Attorney Joseph Hobart Smith. Don was also a Managing Engineer in the area of vacuum coating and magnetron sputtering equipment for the IC industry. He served as a managing engineer at Genus, Inc. which had previously acquired his own startup company, Iodep, Inc. in 1987. Don served as Senior Engineer with the Vacuum Division of Varian Associates for eight years and also worked at General Motors as a Process Engineer for many years. He is a graduate of Purdue University and holds a BS degree in Mechanical Engineering. He continuously studies science and technology in many technical areas, from automotive to computer to video and beyond. A native of Indiana, he moved to California in 1976.



Martin Boys – Lead IP Technician
Martin Boys has served on the Technical Staff at Central Coast Patent Agency since 1997 as Lead IP technician. He takes raw innovation disclosures and prepares draft patent application specifications for client review. Martin collaborates with our inventors and assists in rounding out difficult technologies providing accurate building blocks of any technology, while focusing on the innovative subject matter. Martin previously worked in High Tech Machining at Subore North, Miniature Precision, and Quarmex where he also served as a Sales Engineer. Martin is a graduate of the Machinist Program at Varian Associates.



Cynthia S. Lamon – Lead Prosecution Agent
Cynthia S. Lamon has been the Lead Prosecutor for Central Coast Patent Agency since 1999 and has prepared well over 2000 formal responses to official actions from the USPTO and foreign examination authorities. Cynthia is also registered to practice before the United States Patent and Trademark Office Reg. No 73,334. Cynthia works diligently to prepare responses to Office Actions from Examiners, conferencing and preparing detailed Appeals, as well. Formerly Cynthia worked in the Solar industry, building electronics, providing technical support and eventually sizing and selling complete systems. Cynthia was also the personal administrative assistant to Jim Fetzer of the original Fetzer Vineyards focusing on tax and organic compliance. Cynthia has a Biology degree from Sonoma State University. Cynthia was born and raised in Anderson, Indiana and moved to the Bay Area in 1980.



Patricia Lambuth – Lead IP Administrative Technician
Pat Lambuth joined Central Coast Patent Agency in 1999 as a Patent Administrator. Pat is now the Lead IP Administrative Technician here at CCPA. She handles coordination, quality assurance and research for the firm. Pat has been instrumental in setting up all processes and procedures at CCPA. Pat has turned managing over 5000 matters into an art form from with creative docketing, foreign filing management as well as excellent client communications. Pat thrives on solving complex IP related challenges. She set up the company USPTO electronic processes when the Patent Application Information and Retrieval System and eFiling, in general, were in their infancy. Pat was previously an administrator with 401(k) benefits for 16 years where she gained experience in governmental regulations. She holds a BS degree in Mathematics from the University of Houston.



Sheri Beasley – IP Administrative Technician
Sheri Beasley joined Central Coast Patent Agency in 2004 and serves as an IP Administrative Technician. She works with USPTO eFiling and in handling International applications. Sheri is an expert in the Patent Cooperation Treaty and the World Intellectual Property Organization. Previously Sheri worked for 20th Century Insurance Company and Enterprise Rent-a-Car and then became a full-time Mom for 16 years. Sheri holds a BS degree from California State University at Northridge.