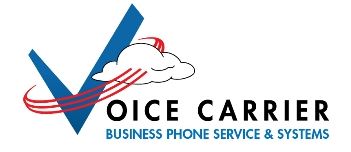 "Central Coast Patent Agency, Inc. has done a remarkable job for us. They are fast and economical. Their work is outstanding.  We worked with several patent firms before we found Central Coast.
Central Coast is incomparably better than anyone else we have worked with.
We recommend Central Coast without reservation.
 Paul Mahler
CTO
Voice Carrier

Central Coast Patent Agency has worked with me on over 15 patents.  The portfolio has generated multi-million dollar returns for my company.  I would highly recommend them."
Jason Caulkins
Chief Technologist
Dataram Corporation
12370 Northup Way
Bellevue WA 98005

What sets CCPA apart from other firms is that they are idea collaborators as well as patent practitioners.  You don't just throw a spec over the fence to them.  They help you expand your idea to its broadest potential.
Christopher Beck
VP for Software Design
Directra, Inc.

CCPA always did an incredible job in our patent portfolio. Their deep understanding of technical aspects of patents, timely and quality advice and personal involvement in every aspect of the entire portfolio is what makes working with them a perfect experience. There are very few things I am certain about when starting a new project, the name of a patent agent is never a question.
Dmitry Goroshevsky
Founder
Brainsmatch, Inc.
 http://www.linkedin.com/in/goroshevsky

We at One Pass LLC have used the services of CCPA Inc. for many years, and have found them to be very competent and efficient in prosecuting our inventions with the United States Patent Office. We have several very good patents issued. CCPA has handled all of our patent needs since I founded One Pass in 1996.
Don Varner
Manager
One Pass LLC.
 http://www.originalwaterblade.com/

I am a big fan of CCPA and the entire staff.  They helped prepare and prosecute what ended up becoming a very challenging patent application with a first-time "by-the-book" patent examiner.  Our case had many obstacles and challenges and CCPA helped us immensely obtaining the patent within a very reasonable budget, utilizing expert resources when necessary.  The entire staff, led by Don Boys, made me feel relaxed through some tense moments, coached me through the difficulties and educated me on many aspects of patenting.  I literally couldn't have done it without them!
Paulo Altafer
RFI,  LLC
 http://www.rfiingredients.com/
Don Boys and his team at Central Coast Patent have fulfilled my Patenting needs successfully for over 25 years. I am an experienced Optical Engineer, and I am extremely pleased to have had our association both as an Individual Inventor, and as a Partner to various technical organizations. Over these years, Don and his team have always managed to deal with and solve whatever difficulties might arise in the course of creating, applying for, obtaining, and maintaining my Patents. This is no small achievement as many such difficulties do indeed appear, due mostly to circumstances that may be nearly impossible to foresee in the course of inventing and patenting any particular Invention. My experience with Don and his team has been the best, and I will certainly recommend Don and his Patent team to any serious Inventor.
Rolin Gebelein