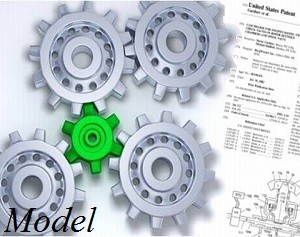 CCPA has eliminated much of the time and complexity in the patenting process
Intellectual Property isn't only about ideas and assets—it's also about people who understand the correlation between the two. Our team provides strategic counseling to help you survey the Intellectual Property landscape and identify your opportunities. We present you with specific options and a concrete plan for moving forward with confidence.
Over more than twenty-five years of solid experience preparing, filing and prosecuting thousands of patent applications and issuing over a thousand patents, CCPA has developed and thoroughly tested a model for preparing and prosecuting patent applications that eliminates much of the time and complexity typically associated with the process.
There is only one valuable result in the patenting process; that is issued patents with claims in a timely manner. All activities must contribute to this goal.
These things are necessary
Disclosures with a minimum of effort for the client
Complete professionally composed patent specifications, drawings and claim sets delivered to the client in a timely fashion
Communications from the USPTO answered quickly and competently
Interviews with examiners accomplished as needed
Reliable records kept and easily accessible
Status reports made regularly to client
These are NOT necessary
Large and expensive offices
Impressive conference rooms and libraries
Overstaffed research and docketing departments
Charges for unnecessary correspondence, copies, phone calls, etc.
Meetings plotting strategy against unknown or unlikely events
Extensive patent searches where more money is spent searching than it costs to compose a patent application
The answer is to eliminate all unnecessary tasks as much as possible
By eliminating unnecessary work and all "for show" props and processes and focusing on only those things that must be done to get patents issued, patents can be issued much faster resulting in more and better patents.
If this sounds good to you contact us