No-Cost Confidential Hotline
for Inventors & Startups
831-206-2385
Hassle-Free Consultation. Get Answers—Call Now.
+ What can be Patented? + How to Write and File a Patent Application? + What Does it Cost?
+ How Do I Make Money From My Invention? + Do's and Don'ts - Protect Your Ideas!



---
---
Over 1,000 Patents Issued
45 Years of Combined Excellence.
Expert Legal Experience,
Technical Knowledge and Accessibility.
Call Central Coast Patent Agency.
Looking For Patent Search Services?
The Team
CCPA is headed by a dynamic father-daughter duo with 45 years of combined experience in the patent field. We've helped clients and companies monetize their ideas, and together our clients have filed over 3,000 patent applications.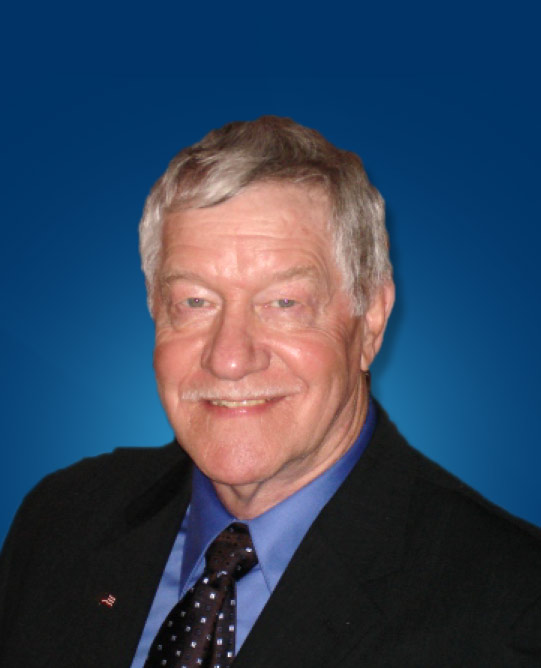 Donald R. Boys
President
---
Donald R. Boys founded Central Coast Patent Agency in 1992 to create cost-effective, valuable patent portfolios for funded start-ups and independent inventors. He is registered to practice Intellectual Property law before the United States Patent and Trademark Office Reg. No. 35,074, and has guided over 1,000 patents to issue for clients in the United States and many foreign countries, as well. Don supervises the preparation of all patent applications, as well as claim drafting. He also supervises all formal responses to actions from the USPTO and examination authorities in foreign cases. Formal responses to date total more than 3,600. Utilizing his extensive experience, Don brings both critical and creative thinking into the process of writing a specification, providing more value and protection specific to each client. Don has a background in Engineering, and was an understudy to Patent Attorney Joseph Hobart Smith.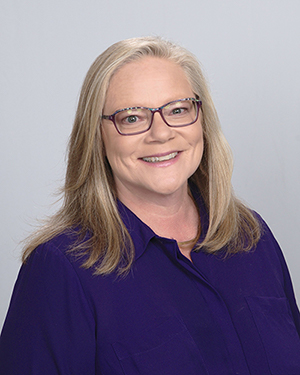 Cynthia S. Lamon
Lead Prosecutor
---
Cynthia S. Lamon has been the Lead Prosecutor for Central Coast Patent Agency since 1999 and has prepared well over 2000 formal responses to official actions from the USPTO and foreign examination authorities. Cynthia is also registered to practice before the United States Patent and Trademark Office Reg. No 73,334. Cynthia works diligently to prepare responses to Office Actions from Examiners, conferencing and preparing detailed Appeals, as well. Formerly Cynthia worked in the Solar industry, building electronics, providing technical support and eventually sizing and selling complete systems. Cynthia was also the personal administrative assistant to Jim Fetzer of the original Fetzer Vineyards focusing on tax and organic compliance.
Startups to Corporations, We Help Protect Innovation.
We are tried and true experts at helping inventors take their ideas and inventions from concepts and prototypes to solid intellectual property.

We will help you write and file your own patent at a minimum cost or we can complete any part of the process quickly and proficiently.

From startups to corporations, we write and file impeccable patent applications. We also help our clients setup and manage their own docketing systems.

Avoid the hyped-up services from InventHelp and InvenTech. Our reputation stands on creating formidable patent applications and delivering powerful prosecutions that can protect your ideas and inventions from infringement.

Begin to patent your ideas and inventions today so you may profit from them in the future.
---
Patent Filing Testimonials
Central Coast Patent Agency has worked with me on over 15 patents.  The portfolio has generated multi-million dollar returns for my company.  I would highly recommend them.

We at One Pass LLC have used the services of CCPA Inc. for many years, and have found them to be very competent and efficient in prosecuting our inventions with the United States Patent Office. We have several very good patents issued. CCPA has handled all of our patent needs since I founded One Pass in 1996.

CCPA always did an incredible job in our patent portfolio. Their deep understanding of technical aspects of patents, timely and quality advice and personal involvement in every aspect of the entire portfolio is what makes working with them a perfect experience. There are very few things I am certain about when starting a new project, the name of a patent agent is never a question.

I am a big fan of CCPA and the entire staff.  They helped prepare and prosecute what ended up becoming a very challenging patent application with a first-time "by-the-book" patent examiner.  Our case had many obstacles and challenges and CCPA helped us immensely obtaining the patent within a very reasonable budget, utilizing expert resources when necessary.  The entire staff, led by Don Boys, made me feel relaxed through some tense moments, coached me through the difficulties and educated me on many aspects of patenting.  I literally couldn't have done it without them!

What sets CCPA apart from other firms is that they are idea collaborators as well as patent practitioners.  You don't just throw a spec over the fence to them.  They help you expand your idea to its broadest potential.

Central Coast Patent Agency, Inc. has done a remarkable job for us. They are fast and economical. Their work is outstanding.  We worked with several patent firms before we found Central Coast. Central Coast is incomparably better than anyone else we have worked with. We recommend Central Coast without reservation.

I had a very technical invention and less than 6 weeks to file based on a provisional application deadline. CCPA took my engineering drawings, description and interviews and wrote a comprehension full utility and method application quickly and efficiently. The specification was complete and captured every aspect of my invention. As the owner of several patents and who lost his patent attorney to retirement I was impressed with the understanding and professionalism of Cynthia Lamon and Don Boys. Highly recommended.

Don Boys and his team at Central Coast Patent have fulfilled my Patenting needs successfully for over 25 years. I am an experienced Optical Engineer, and I am extremely pleased to have had our association both as an Individual Inventor, and as a Partner to various technical organizations. Over these years, Don and his team have always managed to deal with and solve whatever difficulties might arise in the course of creating, applying for, obtaining, and maintaining my Patents. This is no small achievement as many such difficulties do indeed appear, due mostly to circumstances that may be nearly impossible to foresee in the course of inventing and patenting any particular Invention. My experience with Don and his team has been the best, and I will certainly recommend Don and his Patent team to any serious Inventor.

Cynthia is very knowledgeable about patent law.

Cynthia is truly just a kind, respectable person who is extremely professional. She actually had a conversation with me just person to person and that has not been my experience with people in similar professions. She will point you in the right direction even if that is not with her! I could not ask for a better first experience!

Cynthia was my savior in the patent process. Highly recommended!

Cynthia is a jewel in a sea of zirconia. She is incredibly knowledgeable and her experience in the patent field is priceless. She had managed to help save me a lot of money in a very short time. A true professional. I highly recommend her services. You will not be disappointed. Thank you, Cynthia.

I appreciate Cynthia's honesty and professionalism in reviewing my items for patent. Cynthia is knowledgeable about the patent process and industry very well from her years of hands on experience. There's a weight lifted off of my shoulders in knowing that I have an expert to guide me along the patent process and she's there to help protect my business' property. I look forward to our working relationship. Thank you Cynthia!

As a Principal Hardware Engineer for the #1 company in the world I work with outside IP counsel on a weekly basis. I've rarely been impressed with the ability that most patent attorneys, that I've worked with, display in being able to comprehend, breakdown and explain my inventions; let alone their poor responsiveness. Lamon and her team is one of those "diamond in the rough" organizations that is not only ultra- responsive and never allows information to fall through the cracks, but they dig deep to obtain a thorough understanding of your invention. Armed with this in-depth understanding, they proceed to decompose it quite elegantly, but most importantly, in such a fashion that really captures the scope and essence of your invention. Indoing so, your invention becomes clear, understandable and protection worthy if it ever comes to it. They're really good.

Working with Cynthia was a like a breath of Fresh air. Cause It's hard to find all the qualities in a business person like professionalism, very responsive and reasonable and most of all honest. I am going to refer her as well hire to be my patent attorney for life. Great Job Cynthia! 😊

Cynthia was great to work with and brought the expertise to the project to get our patent filed in short order. We will be working wither her and her team again soon.

Miss Cynthia Lamon has to be one the best in her field. She took my invention and brought it to life. Very resourceful and well educated. Cynthia hired an extra professional to help with finishing touches to make sure it's professional and done right. She not only wrote the patent, but also drew up images. Miss Lamon also is helping find licensing companies and much more. Great prices! I'm more than satisfied with Cynthia and will be using her for future ideas and inventions.. THANKS Cynthia!
Invention, Patent & Intellectual Property (IP) Help
---